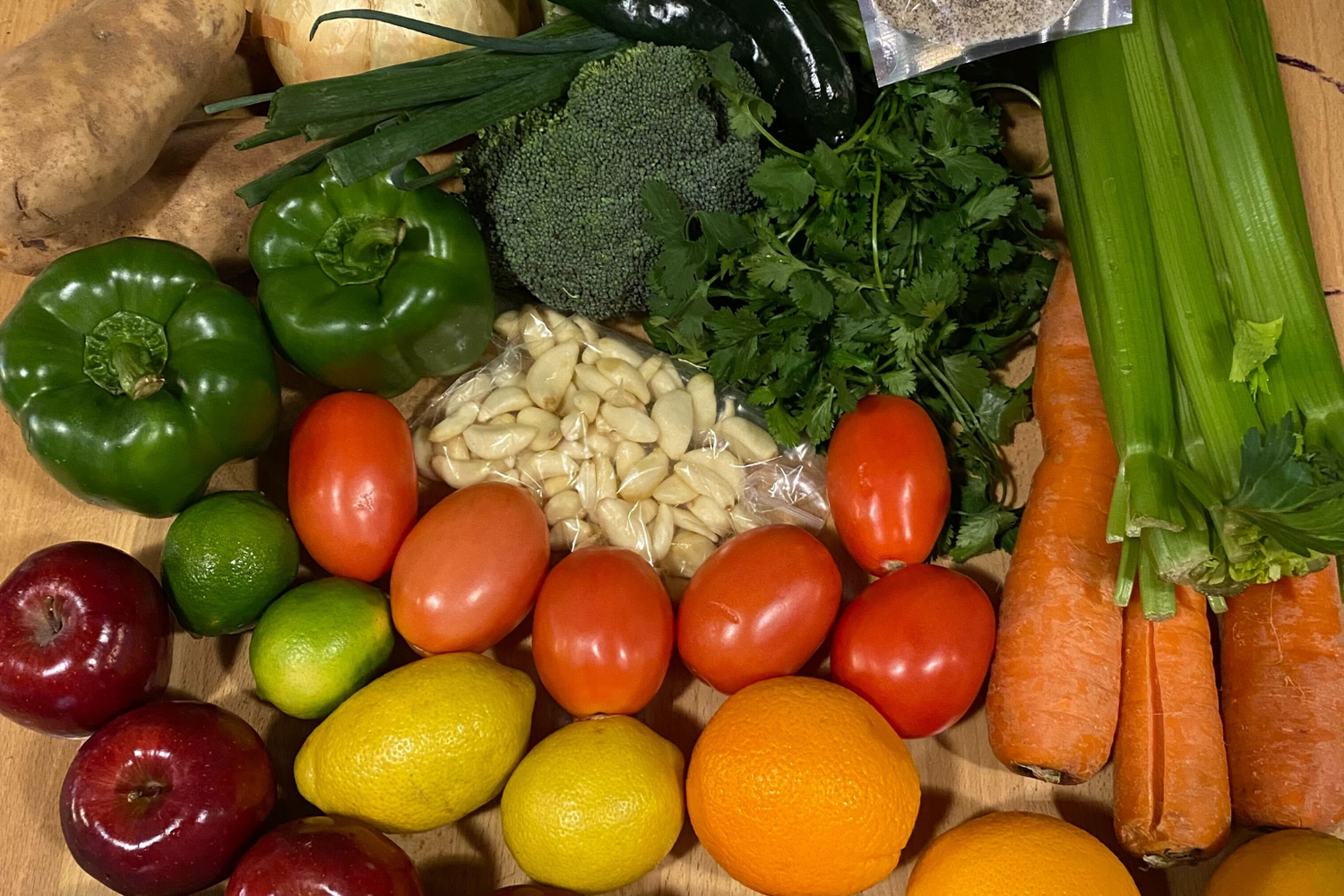 The Bloc is so much more than a nonprofit boxing gym. After Jamyle and Juli Cannon started The Bloc in 2016, they have been transforming the lives of Chicago's youth by providing them with an enriching social and emotional support system, mentoring, and the resources to maximize their potential. The Bloc offers Olympic-style boxing training, academic support, exploratory learning, and bi-weekly food pantries out of their new facility in West Humbold Park. Supporting 150 youth annually, they are set to reach 300 by Fall 2022. At The Bloc they talk about their holistic approach. Besides pastoral care for the youth, they run a hugely successful pantry.
The Bloc's Food Pantry
Everything about their pantry bag build is intentional. They source high-quality ingredients from Gordon Food Services, and pantry staples locally. And so, each bag contains well balanced, culturally thoughtful, fresh foods.
On Thursdays before the pantry, Fighters join in their civic service by prepping stations and building the shelf-stable pantry bags as well as household goods.  With the help of Fighters and Volunteer Members, they build 300 bags and distribute to 150 neighbors/families every first and third Friday of the month. They build fresh bags with tomatoes, onions, carrots, potatoes, celery, lettuce, broccoli, bell peppers, garlic, apples, oranges, and lemons. The dry bags contain rice, dry pinto and black beans, vegetable canned goods, broth, pastas, oatmeal and breakfast granola bars. 
By partnering with Gordon Food Services, we distribute over 2,200 pounds of high-quality produce directly into their communities. This is significant because The Bloc is located in one of the highest ranked neighborhoods in Chicago experiencing poverty with limited access to fresh markets. This disparity makes it particularly difficult for the elderly and disabled community members, who now rely on the Bloc's accessible nutritional food. 
Typically, Friday pantry days begin with a delivery from Gordon Food Services. Not an easy task for the dedicated drivers that drop-off as early as 8am. However, no matter how heavy the load; Gilbert, Manny, Richard, and Luis always deliver with a smile.  This summer, The Bloc hopes to invite the community to help grow their own foods and fight for self-determination.