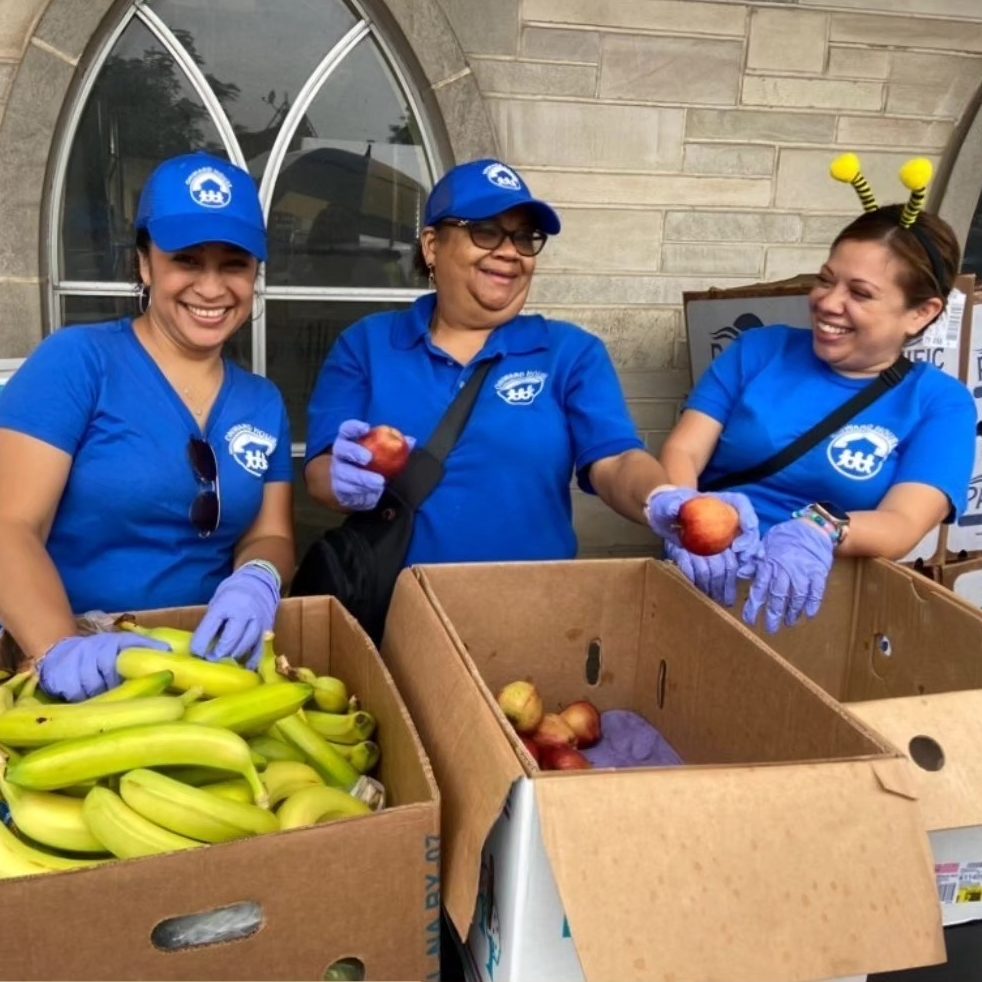 On August 5th, Onward Neighborhood House hosted their third annual Community Health Fair. It was a rainy day, but that didn't stop over 800 individuals and families from visiting the fair, making it the largest event in their 129-year history. Nearly 30 local organizations participated to provide services like health screenings, vaccines, yoga, Zumba, haircuts, clothing, and school supplies, and the Reva and David Logan Foundation (RDLF) provided 8000 pounds of fresh produce.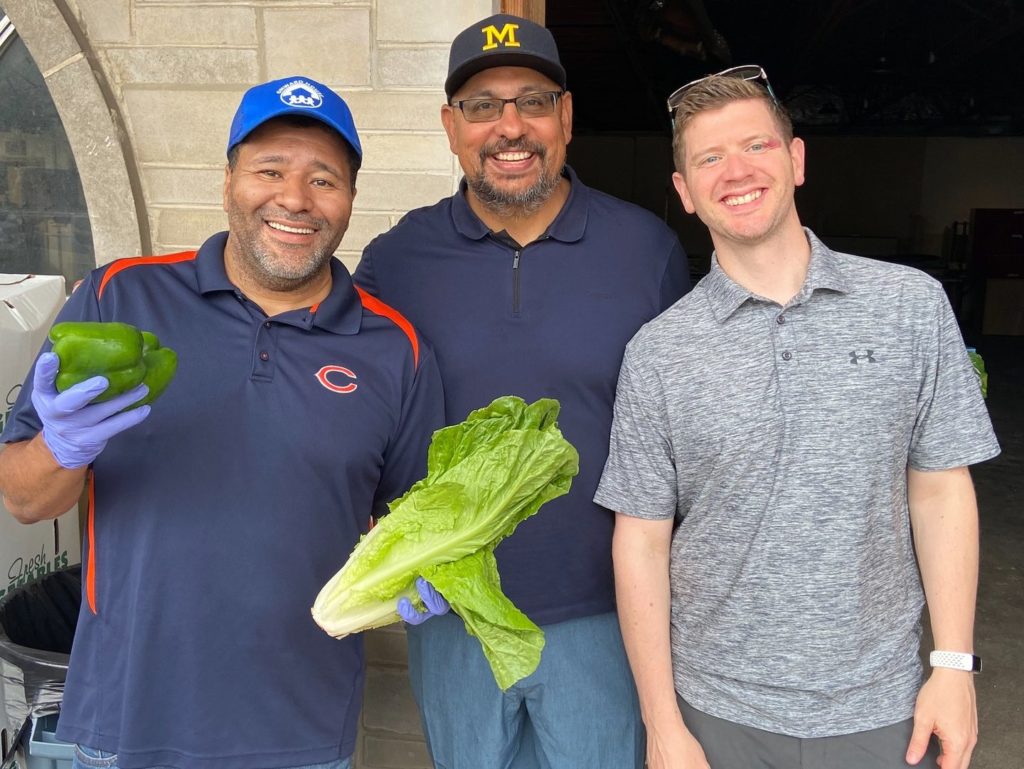 To distribute the food, Onward House used a client-choice pantry model giving people the opportunity to choose their own food while providing a sense of dignity and respect, and recognizing that each family has unique needs. The model also limits food waste, since people tend not to pick food they won't use. Families had a wide variety of produce to choose from, including apples, bananas, citrus fruits, carrots, potatoes, bell peppers, and lettuce. 
Mario Garcia, Executive Director of Onward House, was ecstatic about the turnout. "Our 2023 Annual Health Fair was great," he told the Foundation. "The future home for Onward House's food pantry at 2644 N. Central Avenue, and its two parking lots, made for a great draw … Thanks to the donation from the Reva and David Logan Foundation, we distributed over 160 cases of fresh fruits and vegetables. We are grateful to the supporters, staff, volunteers and the many partners who came out to share information and provide services.  A special shout out to everyone who joined us and braved the rainy Saturday."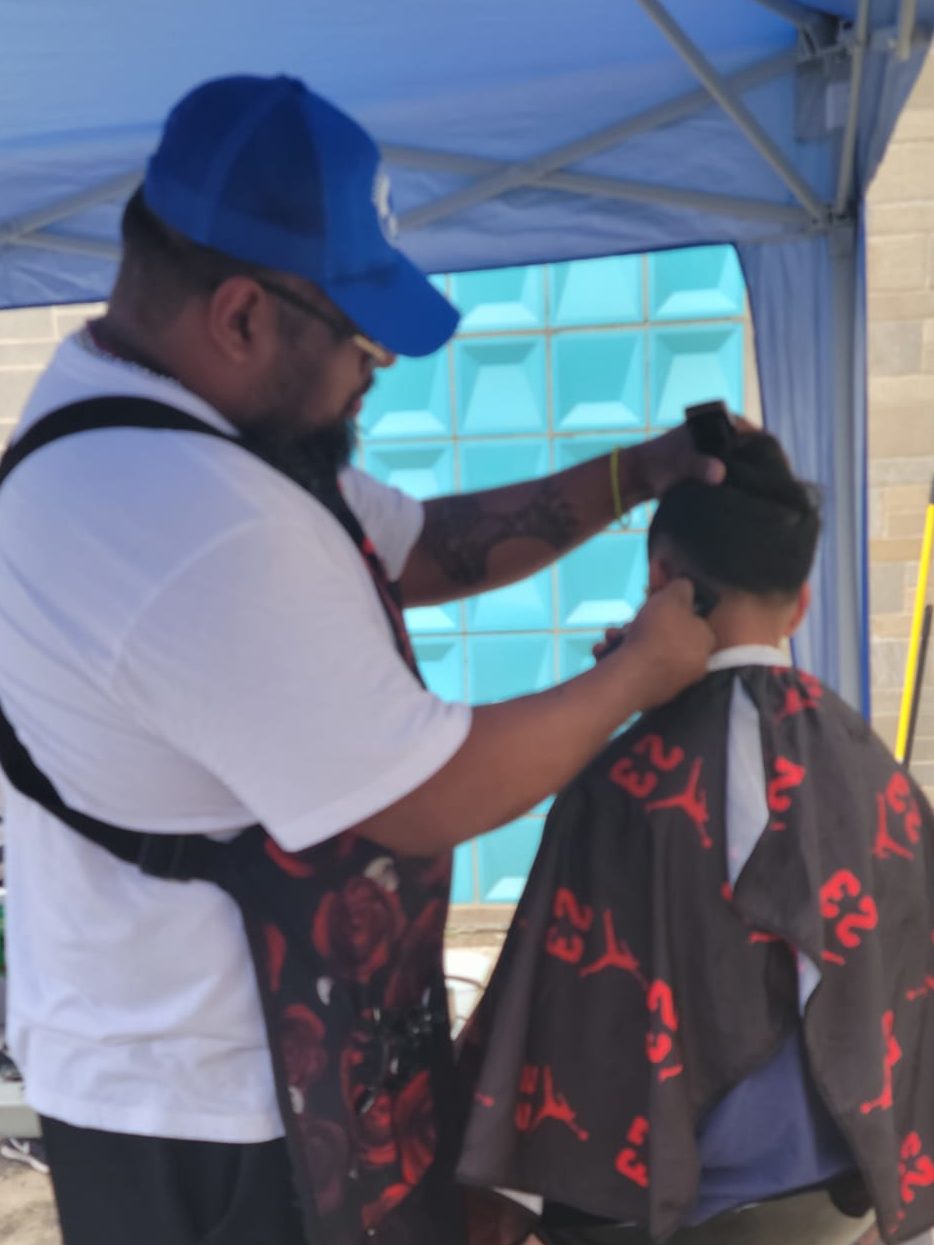 The RDLF began their relationship with Onward House in 2021, when program officers Lyle Allen and Jessie Mott visited one of their food giveaways. They recall that Onward House was bursting at the seams, maximizing every single inch of their 9,735 sqft building. We had no doubt they would be able to do even more if they had a larger space, so we provided a 31,000 sqft building in the Belmont Cragin neighborhood for their expanding operations. The RDLF continues to provide in-kind donations to Onward House – produce for their food popups, as well as winter weather wear and personal care items. 
This event is just one example of how Onward House provides relevant and impactful programming for the Northwest side of Chicago. From their 0-5 education programs that support full-time working parents, to their regular partnership with CommunityHealth that gives free, accessible healthcare, they are truly a pillar in their community. Onward House has also shown strong leadership with their initiative to support new migrants through their Illinois Welcoming Center for Immigrants and Refugees. The center provides basic necessities, as well as immigration workshops, legal guidance, and referrals to other free services.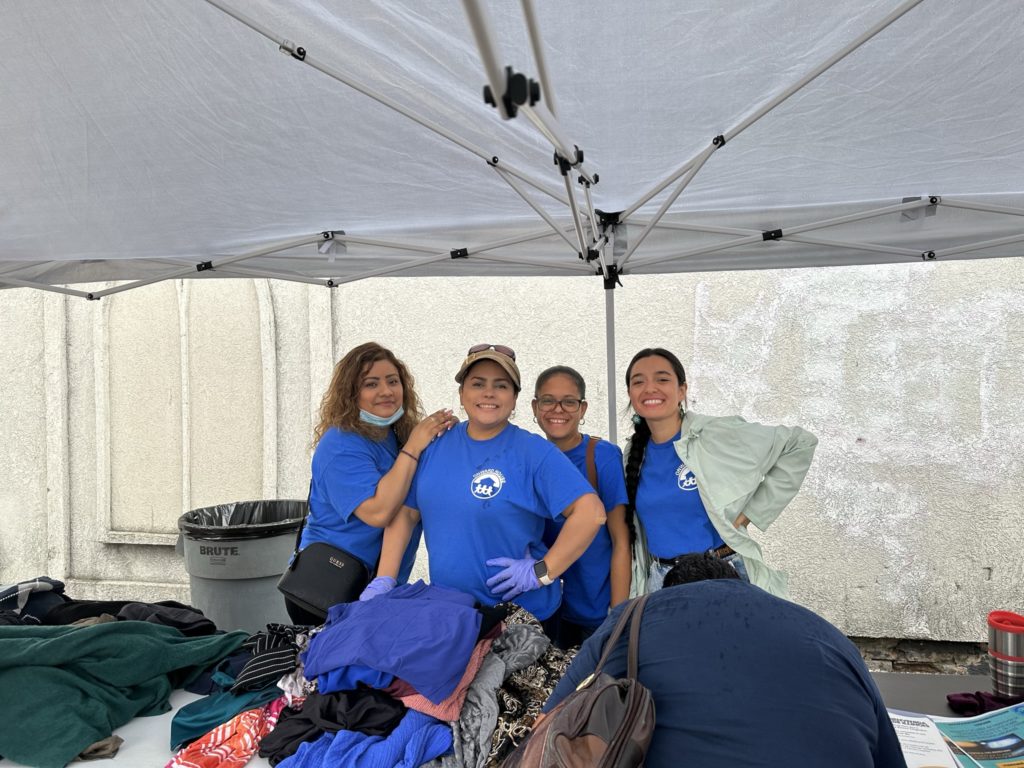 We are proud to be a partner with Onward House. Watch the video below to get another glimpse at their important work.