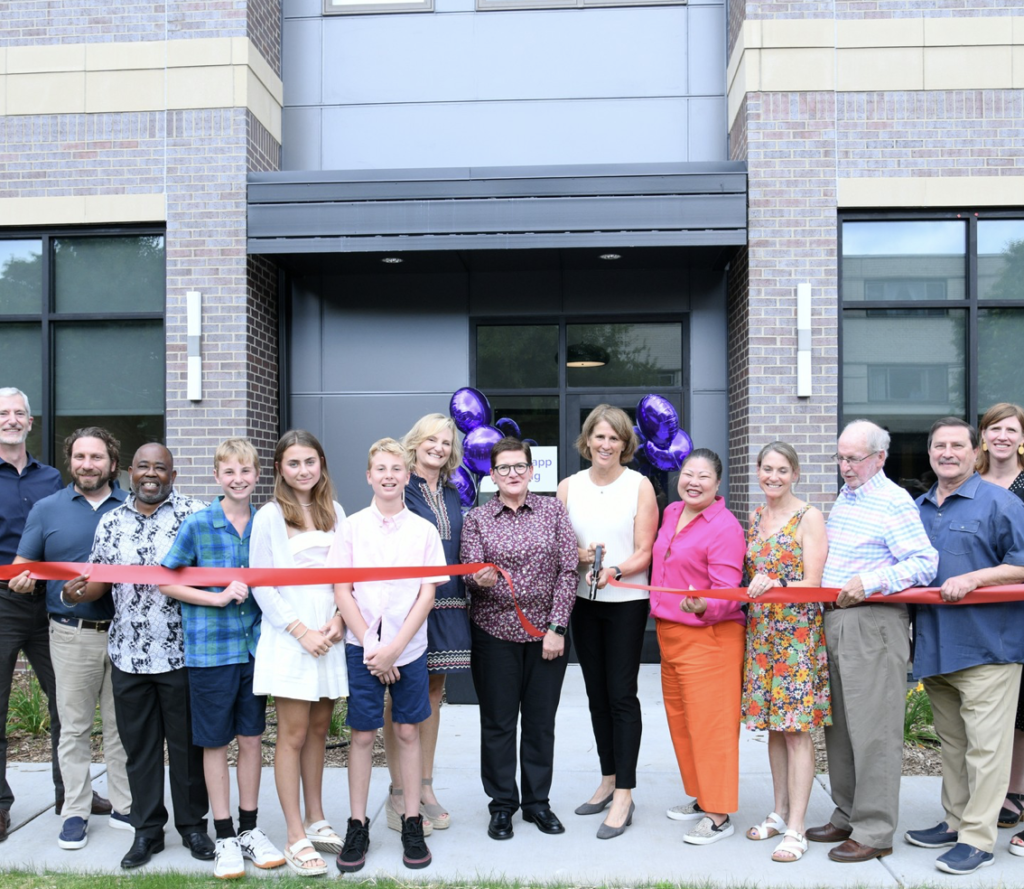 On July 26th, Impact Behavioral Health Partners unveiled the new Lanam Rapp building in downtown Skokie. It features 16 stunning new units of individual housing. Cook County Commissioner Josina Morita, Illinois State Senator Laura Fine and Skokie Mayor George Van Dusen gave remarks at the ribbon cutting ceremony. They were joined by representatives from IHDA, Equinix, Skokie Village, Synergy Construction, WJW Architects, Chrissy Swanson Consulting.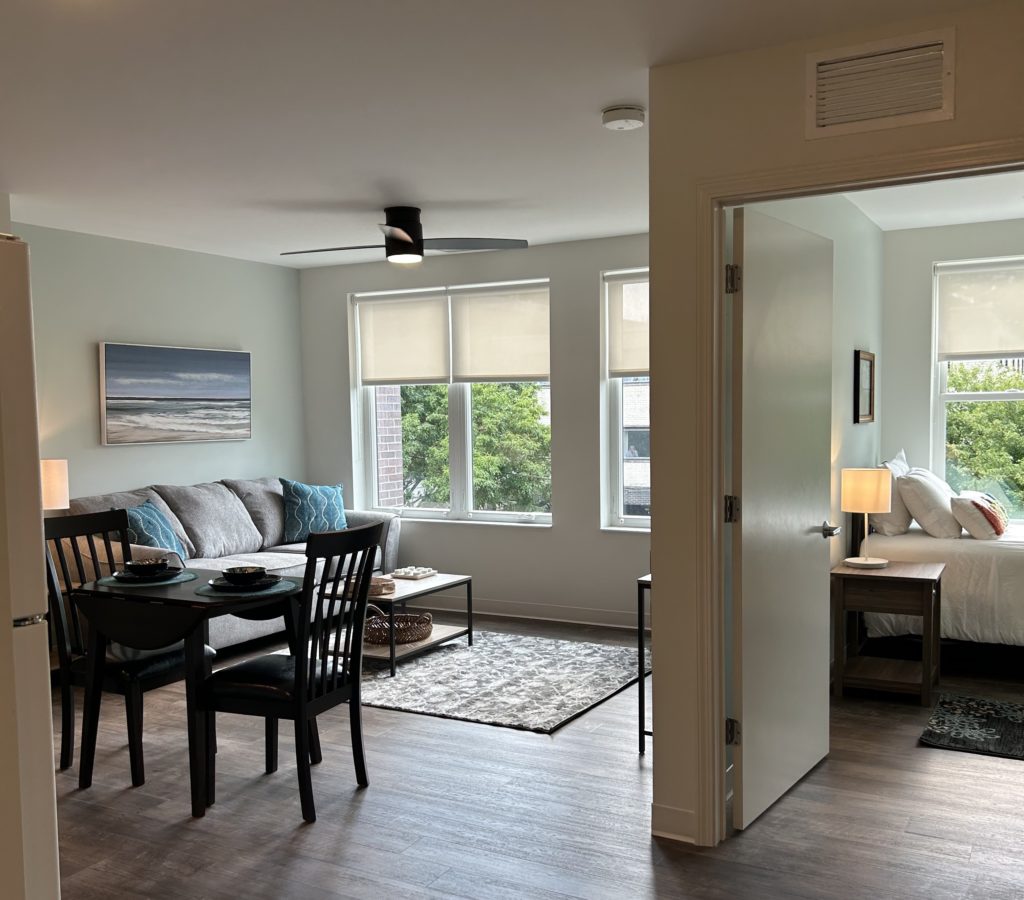 Everything in the building is brand new and artfully decorated. In addition, the building offers amenities such as a workout room and ample laundry facilities. The building was designed in partnership with Designs for Dignity, which was founded on the belief that "every individual should have access to environments that support the wellness of the human spirit."
Through their long-term and permanent housing, Impact provides a safe and stable alternative to homelessness for people living with serious mental illness. They serve over 700 people a year.
The Reva and David Logan Foundation has partnered with Impact since 2018. We specifically support their Housing Services Program, as well as providing in-kind winter-wear donations and support with building acquisition. We are proud to support the life-changing work of Impact Behavioral Health and their continued dedication to housing stability for people with mental illness.